Custom Design at Joanna Shirin Design Studios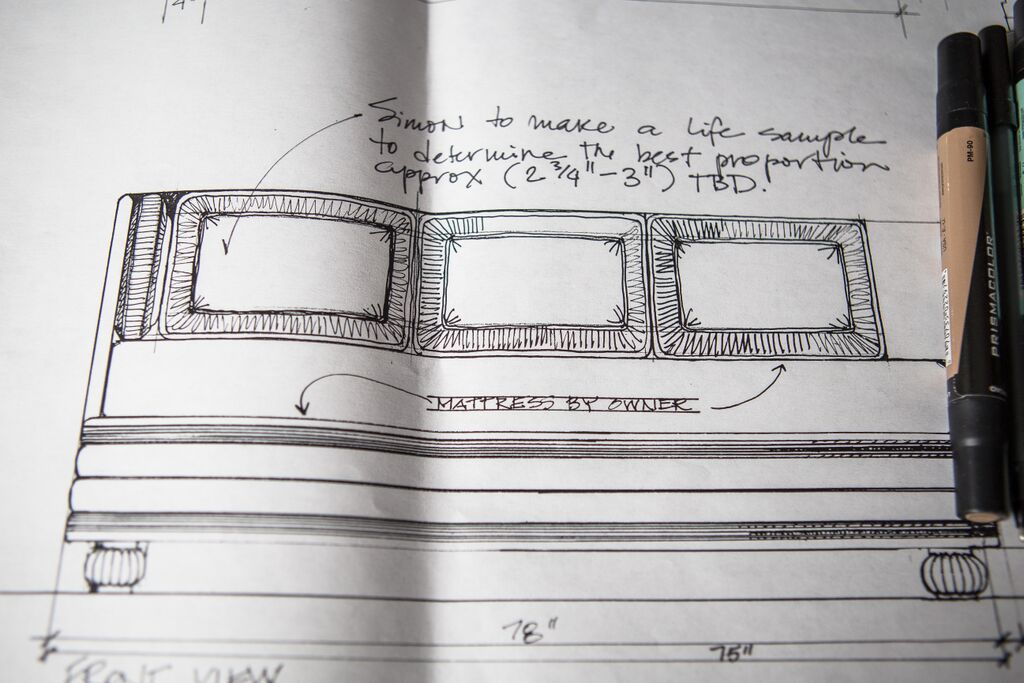 Let's chat a bit about the custom design process at Joanna Shirin Design Studios. One request we get all the time, is for custom built pieces of furniture. Joanna has a background as a visual artist and hand-renders everything to this day– even in today's world of AutoCad and 3D renderings. Nothing says personalization quite like a one-of-a-kind drawing. This enables her to be more creative and make more unique design choices.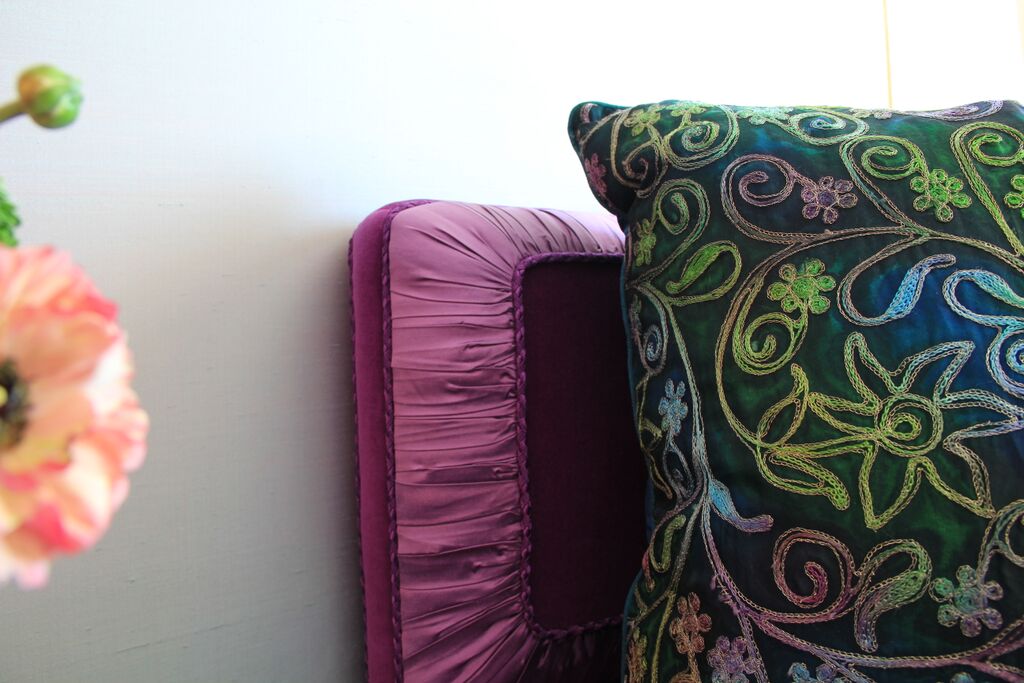 This Indian bed, for example, drew inspiration from the colorful and exotic interiors of India and the Middle East. The daybed was fabricated for a Fifth Avenue Indian Guest Bedroom in New York City. We used a combination of sheered silks and velvets, various kinds of decorative tapes, gimps and cords to embellish. We produced a number of decorative pillows of various shapes and sizes to finish off the bed. The combination of all the textures of silks, velvets, organzas and embroidered materials created its rich palette.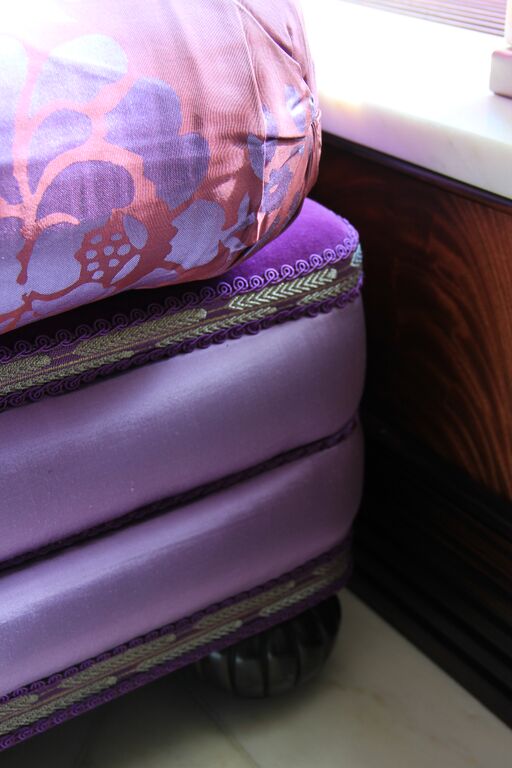 Custom Design Takes Time
From initial conception to execution, it took a total of 6 weeks before the bed was complete. The best projects take time. Take for example, this beaded console, which took over a year to complete: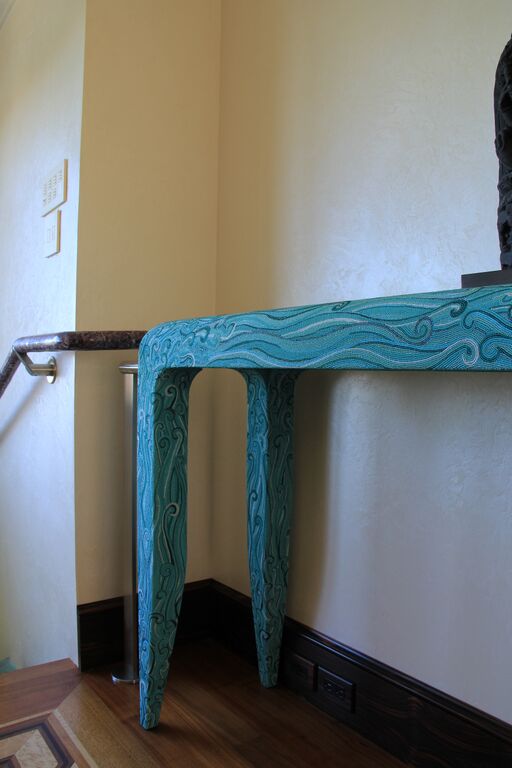 The hand-beaded console was designed for a Fifth Avenue Residence, home jewelry studio built by my dear friend and artist, Luisa Caldwell. It drew inspiration from Art Deco and from Chinese objects d'art, a truly eclectic work. The entire piece is comprised of more than 35,000 beads!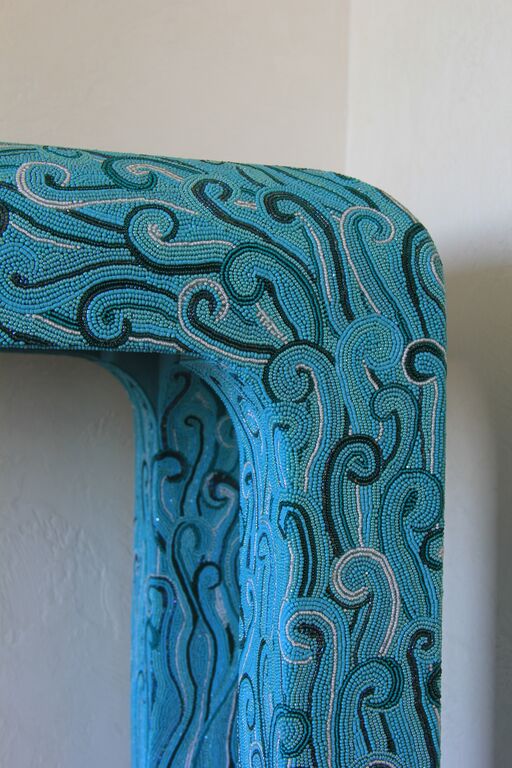 For more updates on Joanna's projects, follow her on Instagram and Twitter. You can read more about her process here.