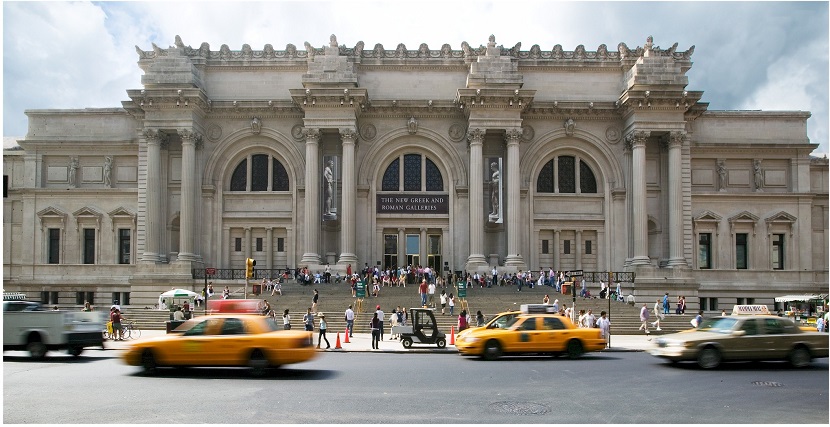 From 82th to 105th, Museum Mile dedicates this section of Manhattan to the celebration of its vastness in culture and art. Between the Met and the Guggenheim, the Neue Galerie, National Academy and Del Barrio, are residences. In these residences, New Yorkers fortunate to live surrounded by the best the city has to offer, and myself, fortunate to work on bringing the museum the extra mile: into the homes of Manhattan's Upper East Side. One of the best ways to do that, is with textiles and custom creations.
Textiling the Town:
The use of colors and unique textures, tapes, gimps as finishing touches, and the weight of a specific fabrics is always at the forefront of my mind when designing, especially in a artfully historic part of town, where each permutation of those qualities tells a different story about architecture and design. (Pictured below: An Art Deco game table and four chair upholstered in two different green fabrics and finished with matching gimp, giving the room a distinct feel of European elegance.)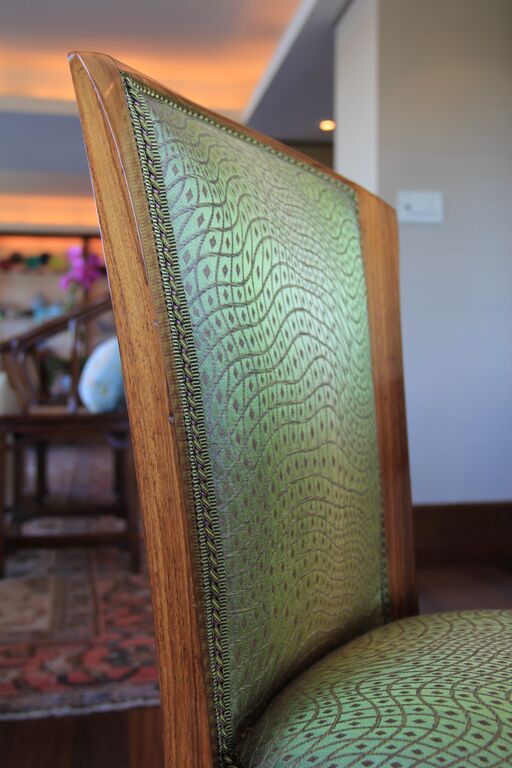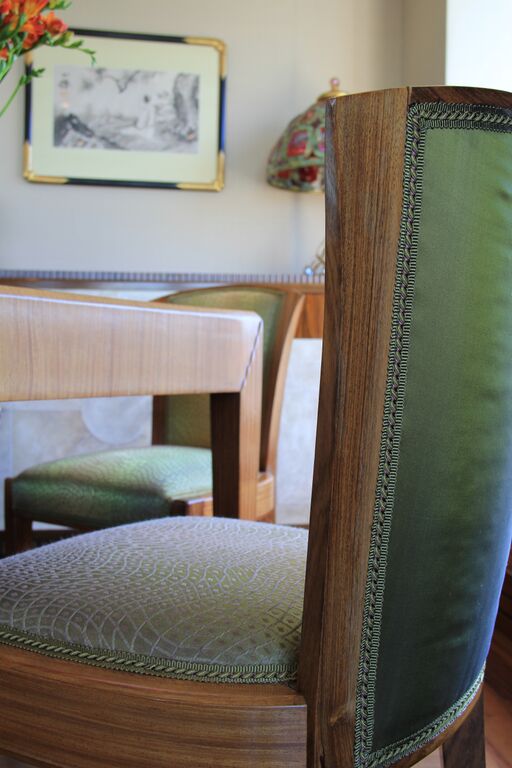 For one particular Museum Mile art collector's residence, these decisions were made with style and comfort in mind, but also to pay stylistic tribute to the eclectic neighborhood: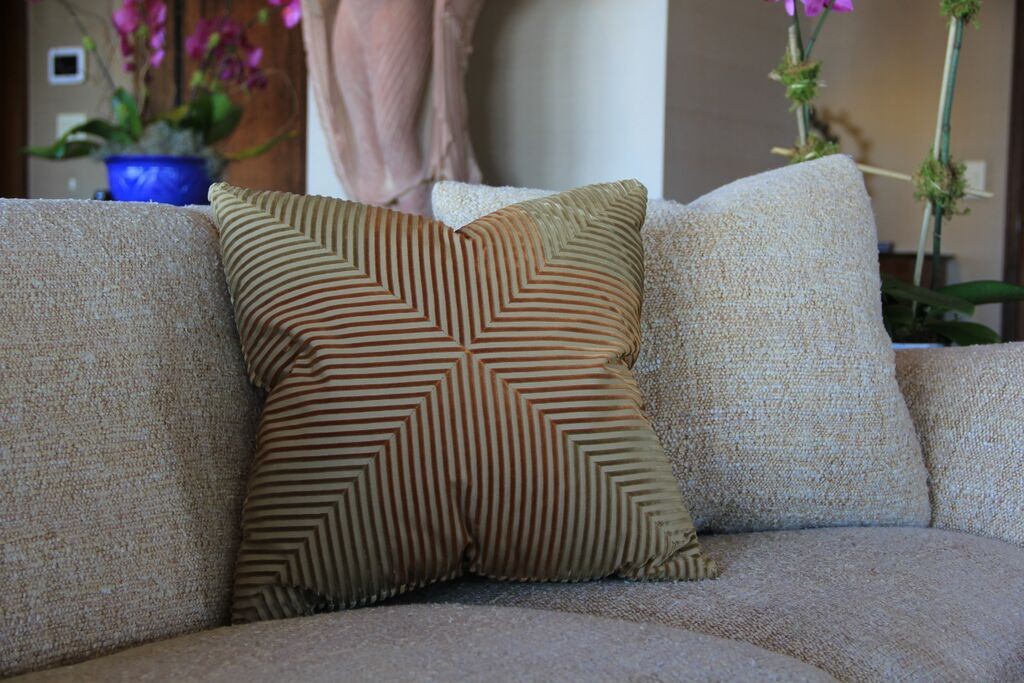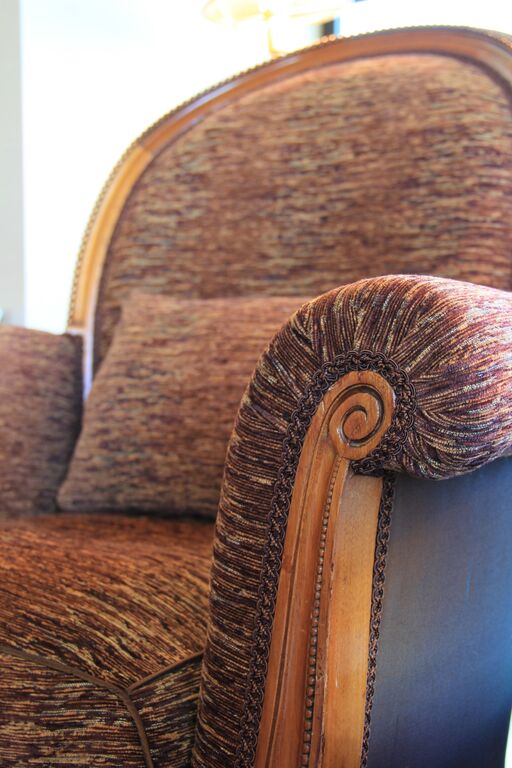 An Uptown Girl's Custom Creations:
I often see custom pieces sacrificing comfort for aesthetics, upholstered in less then perfect choice of fabric or even slippery material, making it uncomfortable to sit on. And while soft, plush, luxurious fabrics feel great on bare skin, they also must be durable. We have to decide between various choices of material- printed versus woven material, leather, horse hair or even new generation textiles. Pictured below are Art Deco black lacquer recliner chairs, on which we used custom hand-painted embossed leather panels featuring decorative motif of monkeys and turquoise color mohair fabric and matching double silk cord. These chairs have a history of their own: We've redone them a couple of times and in their previous life, they were done in avocado green silk velvet.  When they were used more infrequently and predominantly decorative,  silk velvet was fine to use.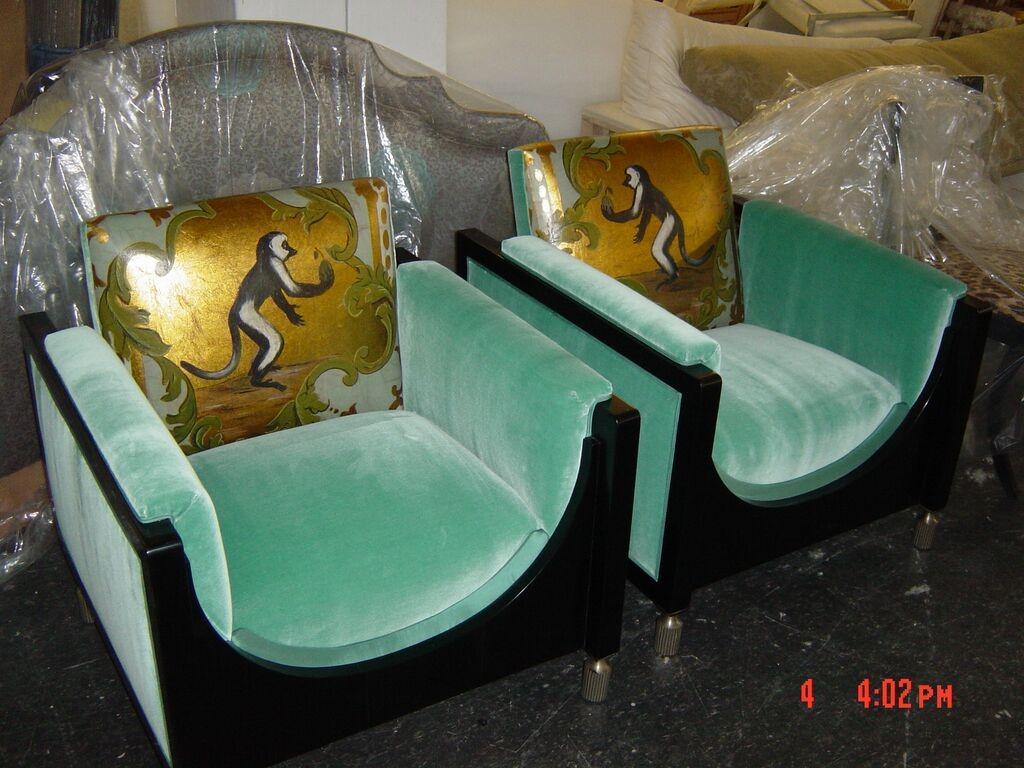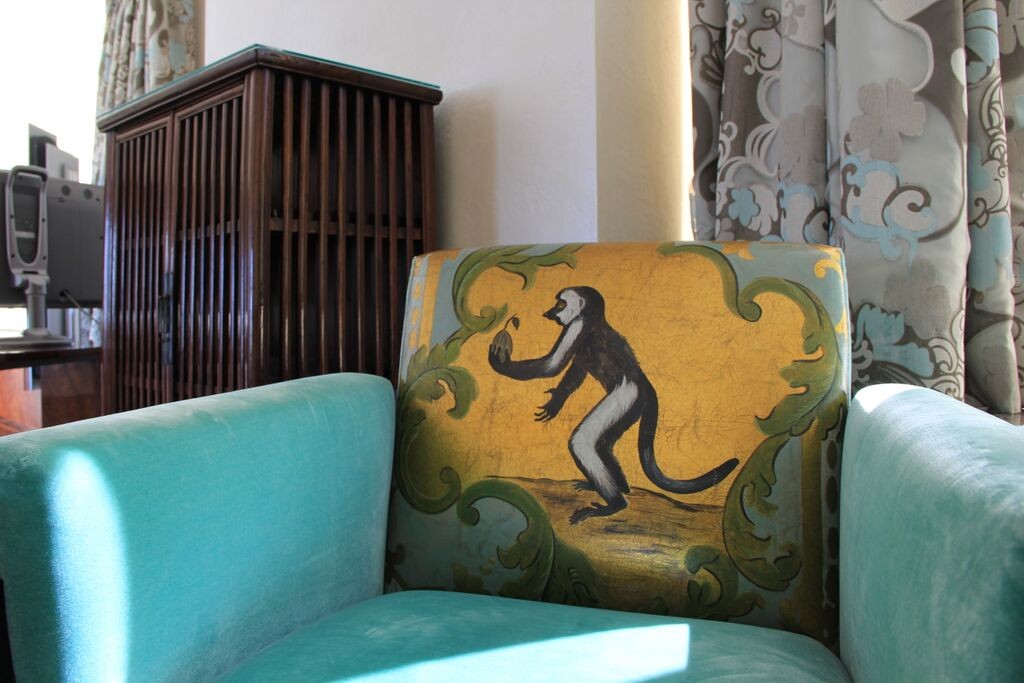 Behind the chair, the curtain panels were made from two layers:  solid faux silk used as liner inside and decorative sheer fabric in grey and turquoise ornament for the face of the curtains giving the room a light, luxurious airy feel.
European art, history, and textiles are some of my passions and I am lucky to have projects on which I get to infuse all three. Can't wait for the next blog? Get more updates from Joanna Shirin Design Studios on Twitter and Instagram!