As Labor Day approaches, and Summer is coming to an end, I wanted to share one last Summer-inspired blog post before the leaves start changing colors! This tasty Summer Gazpacho recipe was originally found on the fabulous Running With Tweezer's blog. It's so delicious, I just had to repost.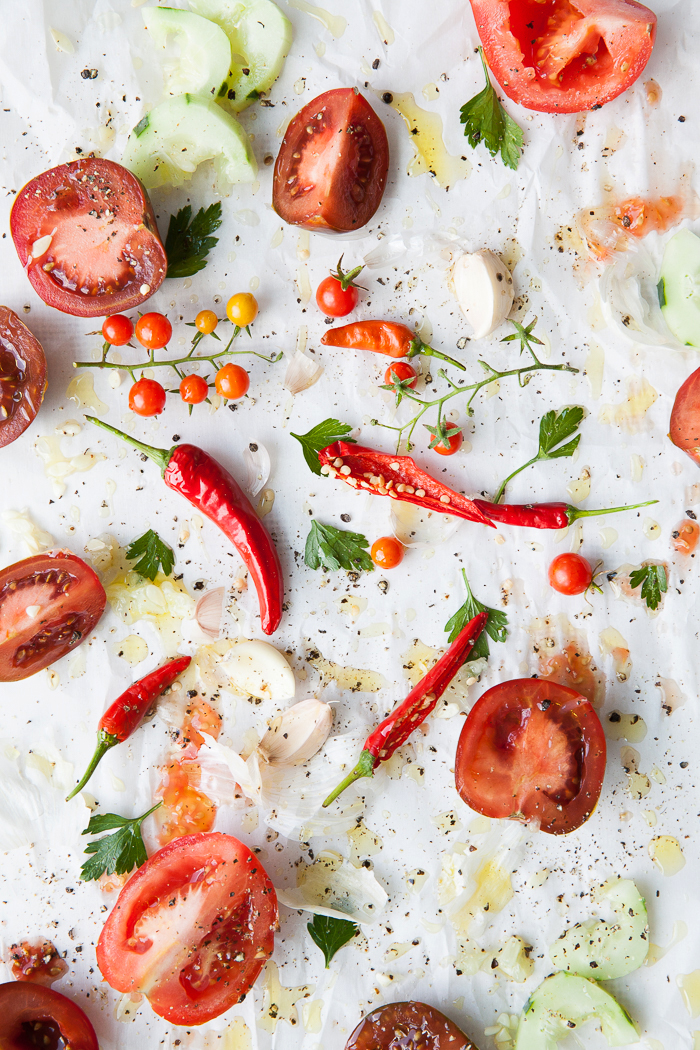 The Easiest Summer Gazpacho – serves 4 as a soup course or small entree
1 medium orange or yellow bell pepper, cored and seeded
1 large cucumber, peeled and seeded
7-8 large tomatoes, cored and seeded
4 green onions, ends trimmed
1 small chili pepper or jalapeno, seeded – here I used a cayennetta pepper from my garden
1 handful – about 3/4 cup – flat leaf parsley, washed and stems removed
1 large garlic clove, peeled
5-6 ounces cold water
1 tbsp. extra virgin olive oil
1 tsp. cumin
kosher salt and fresh ground black pepper, to taste
for garnish: small pickled green tomatoes, chopped cucumber, diced avocado, fresh herbs, extra drizzle of olive oil
– roughly chop the bell pepper, cucumber, tomatoes, green onion, chili pepper, parsley and garlic. put all of your ingredients into the container of a high powered blender – whiz it until it is almost the consistency you'd like. while the machine is still running, pour in the cold water and then drizzle in the olive oil. if you want the soup thinner, add a bit more water in stages until you're at your desired thickness. add the salt, pepper and cumin and give it another quiz blend to incorporate the seasoning. chill in the fridge for at least 2 hours then top with whatever garnishes you like. if stored in a tight sealing jar, this soup will last 4-5 days in the fridge.
---
Related Reading: Festive Fall Desserts!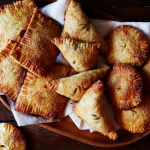 ---
For more delicious recipes, I recommend checking out and subscribing to my new favorite food blog, Running With Tweezers, run by fabulous food stylist, Tami! For more lifestyle inspiration, follow Joanna Shirin Design Studios on Instagram.