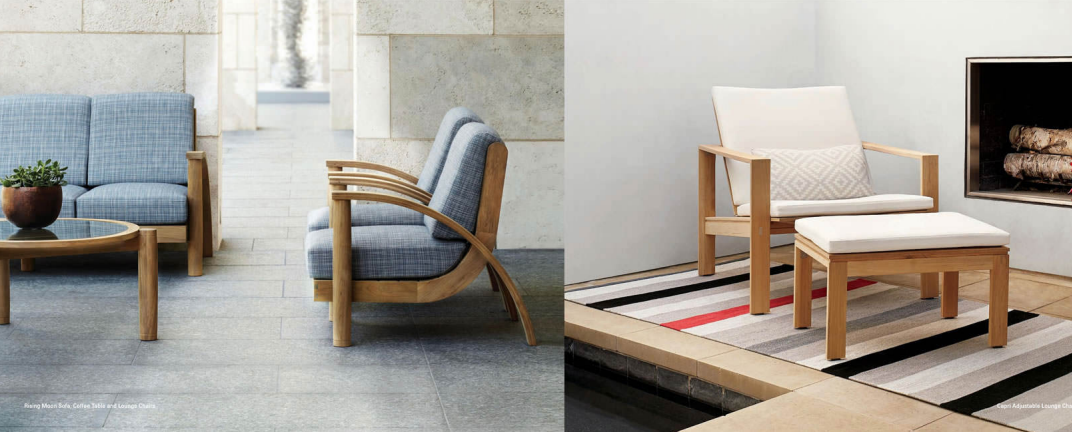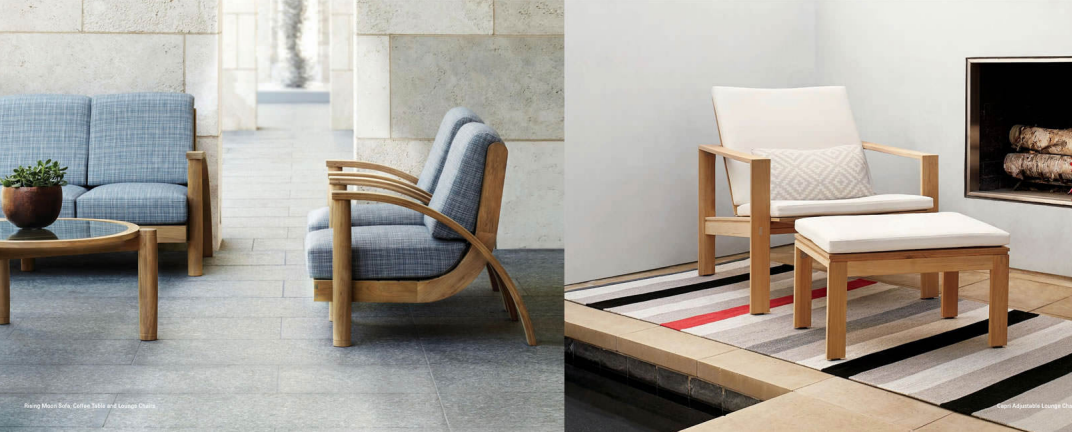 Whether you Summer in the Hamptons, vacation abroad, or are staying closer to home, it's likely you'll be spending more time outdoors during these warm Summer months. As with any room IN the house, you want to invest in spaces you spend a lot of time in. For those who like to host cocktail parties, bar-b-que's, and entertain poolside some, that space is often the backyard and the boat. Designing for outdoor spaces is so often neglected, but the quality and comfort of luxurious furniture does not need to be sacrificed for the great outdoors. I have spent a great deal of time searching the marketplace for outdoor pieces so fabulous you may mistake your patio for your formal living room and I think I may have just succeeded…
Luxury Outdoor Furniture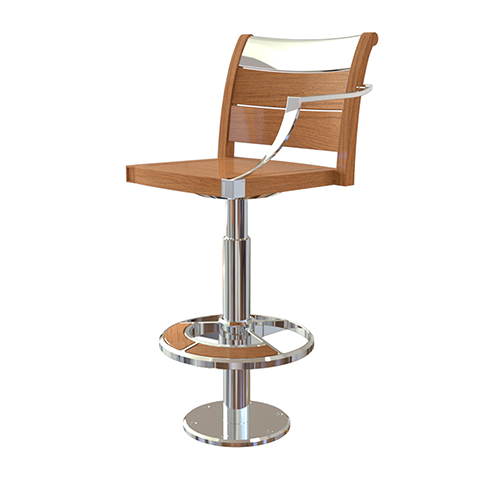 If you're a fan of boating, you know how important it is to have comfortable seating for your guests and especially for the captain. Sutherland is one of our favorite high-end outdoor brands with lines that cater to the seasoned yachter.
Poolside Paradise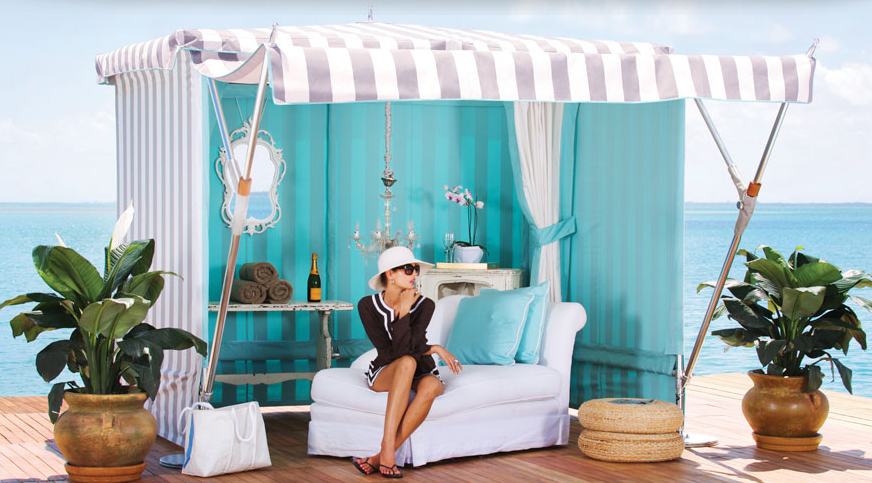 Lounging in a cabana poolside can be the height of luxury. Some of our favorite unique pavillions, lounges, cabanas, and umbrellas come from Tuuci. Their commercial designs work perfectly in Summer homes.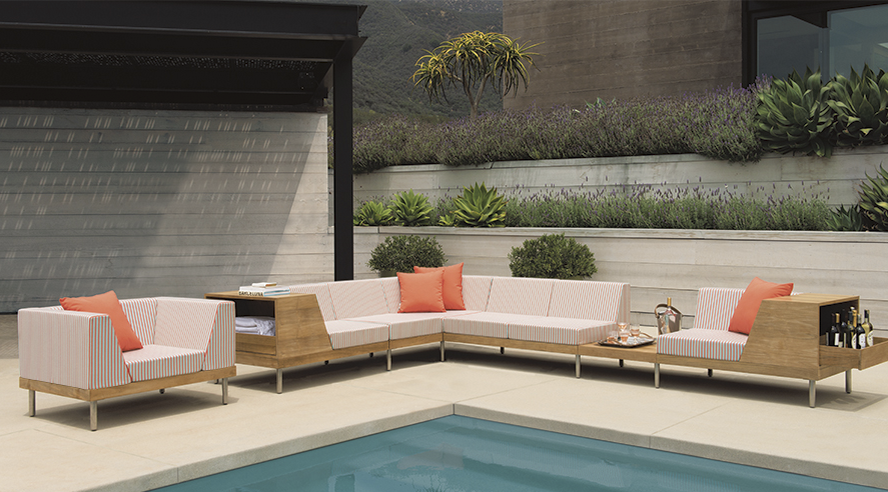 If outdoor storage is a concern, the sleek, modern poolside furniture from of Janus et Cie is for you. Indoors or out — build in storage is a convenience we can't get enough of. Complete will pull out drawers, table space, and cubbies, the new Tiempo line absolutely perfect.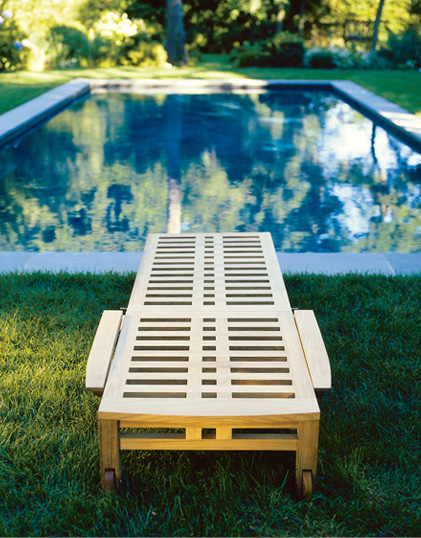 For the American traditionalist, what backyard is complete without teak? Our favorite teak pieces of the season come from the elegant line Kingsley Bate. These teak chaise loungers are often a go to for a reason – They have a sleek rustic quality and last forever!
Perfect the Patio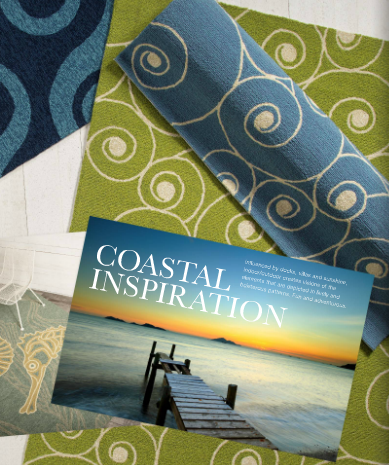 Always inspired by nature, Jaipur Rugs does not disappoint with their indoor/outdoor collection for 2015. These rugs are just as stylish as their indoor lines, and are extra durable to withstand weather. They really pull a patio together! Luxury outdoor textiles is a trend that has been making its way to the east coast from California over the past several years and we can't get enough!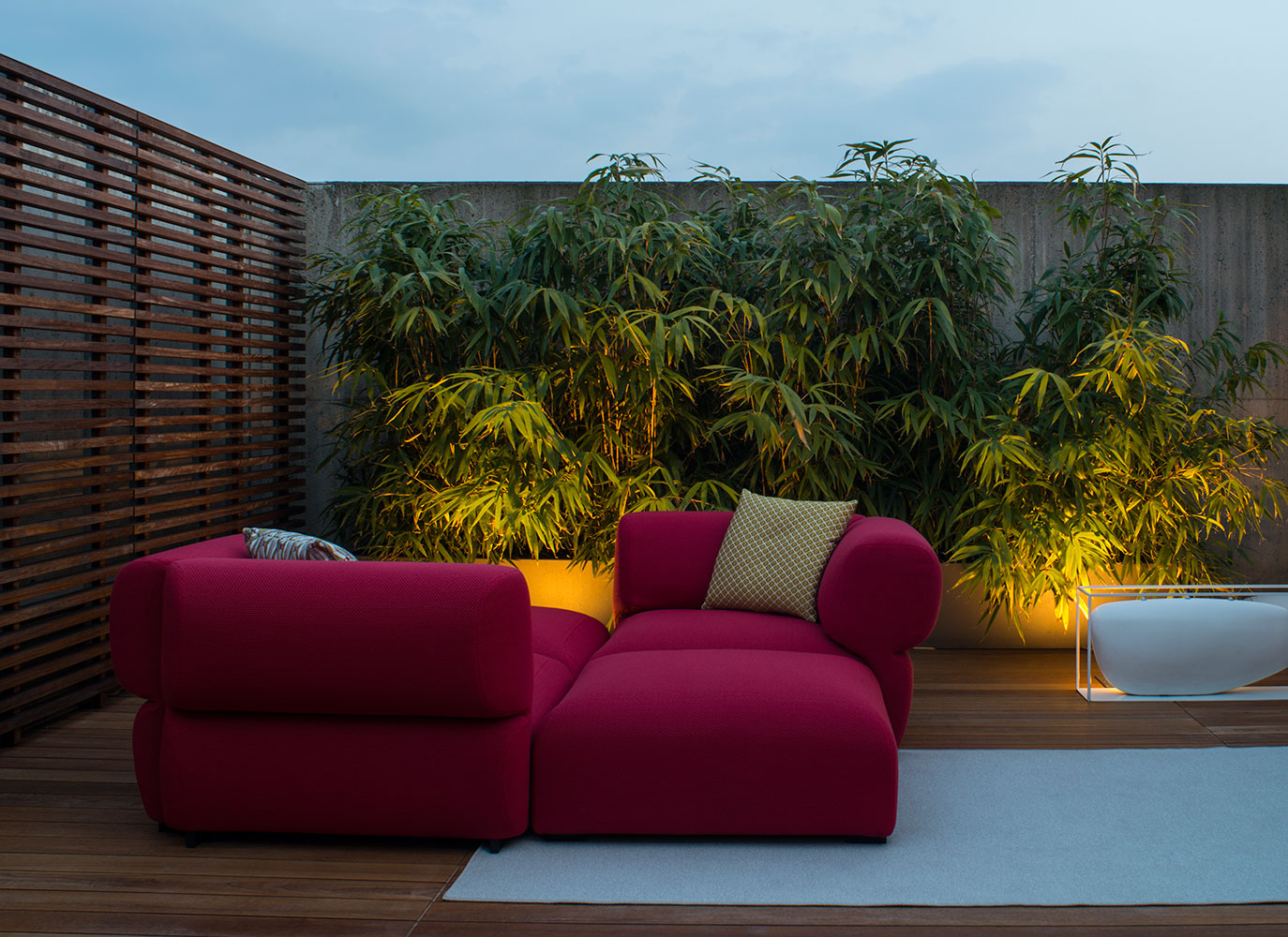 Or perhaps your style is more intimate and modern. The butterfly sofas from B&B Italia get an A for comfort and quality and bring a touch of romance to an outdoor space.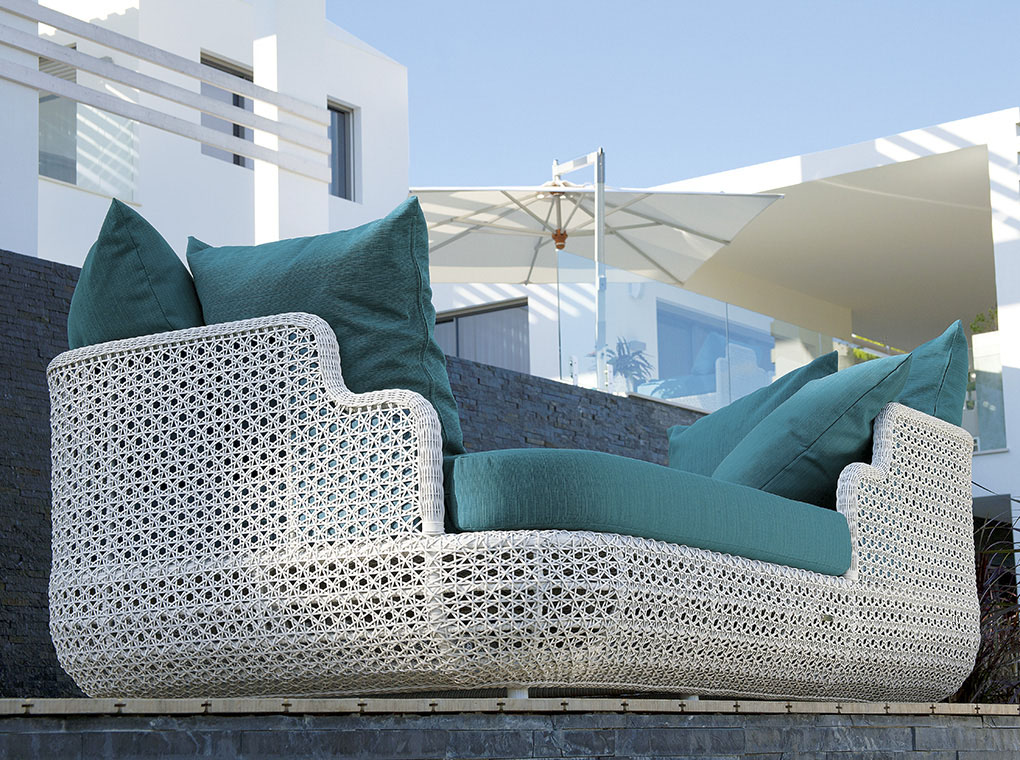 When it comes to woven wicker, we're brand loyal to Barlow Tyrie. Known mostly for their fabulous teak, they also have a knack for putting their modern twist on the classic wicker. This is not your grandma's wicker chair!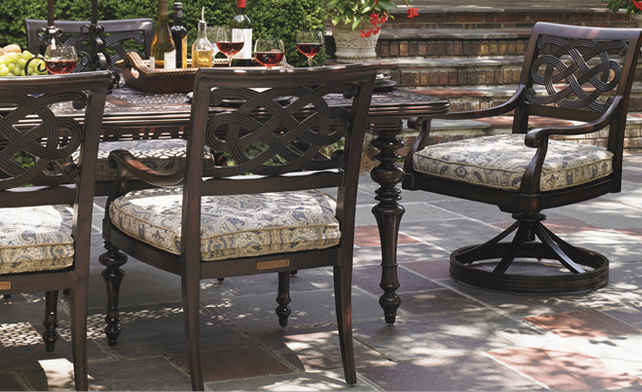 If outdoor dinning has you excited, there are few vendors who have mastered the indoor dinning look for outdoors as well as Lexington. Lexington Home Brands Black Sands line is complete with shapely chair arms and table legs — a level of detail uncommon in outdoor design.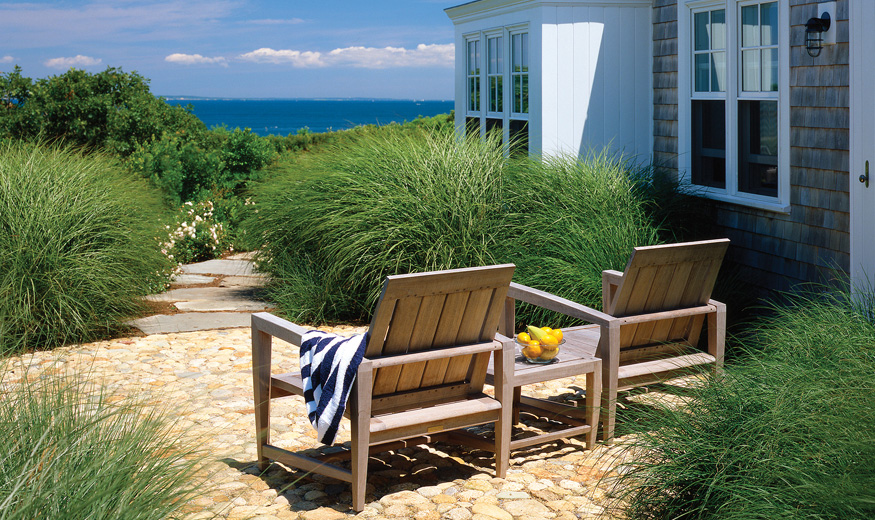 Wherever you spend your time this Summer, make it luxurious. On the east coast, we only have a few months to enjoy this wonderful weather — Why let California have it all? Let us know where you're spending your Summer and if we can help make it beautiful with upscale outdoor furniture!
For more updates from the Design Studio, follow us on Instagram.
Subscribe for Design Inspiration
Sign up for design tips and inspiration from one of NYC's top interior designers...