Decorative Textiles In The Master Bedroom
In part 2 of Decorative Textiles, I discussed the fun challenges that came along with designing for the children's rooms in a Greenwich family home. In part 3 of my Decorative Textiles blog series, I'll discuss choosing textiles for the parents' Master Bedroom.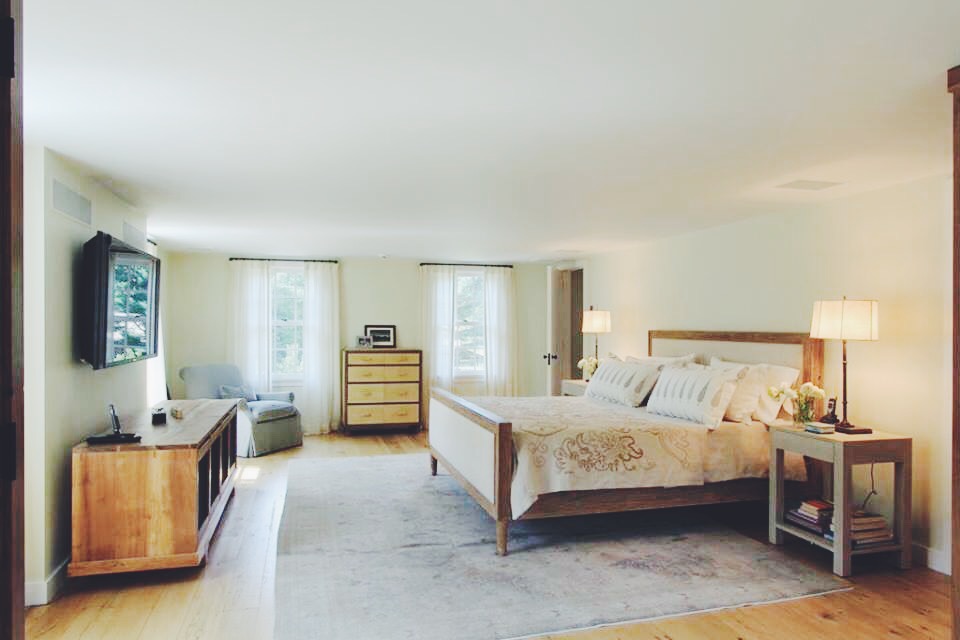 We keep cohesion with the monochromatic theme throughout the home, choosing delicate fabrics that added texture and personality without being distracting. The antique turkish rug pictured above was the perfect anchor for this master bedroom room. We used delicate Corragio wool fabric for the custom curtains. These clients love waking up to beams of sunlight so they didn't want blackout curtains. The draperies needed to be light and airy. The curtain's leading edges were embelished with tone on tone brushed fringe from Samuel's & Sons to add some subtle but elegant detailing.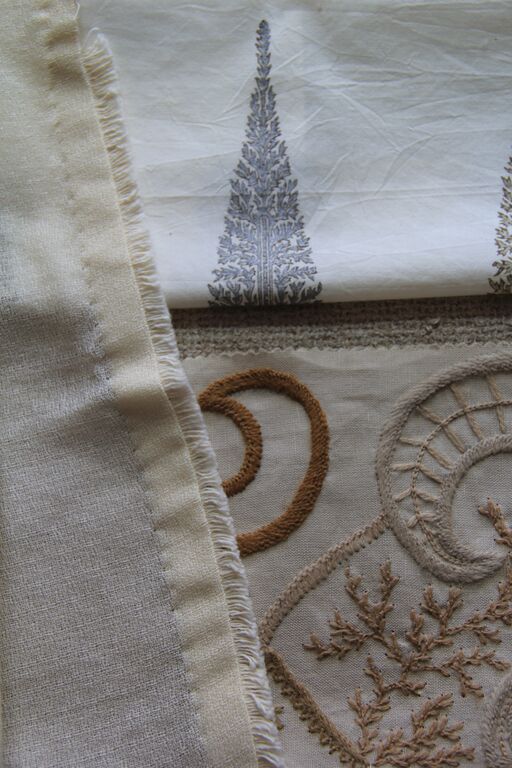 This master bedroom is a place for busy parents with busy kids to unwind after a long day. It needed to feel spacious and luxurious, an escape from the outside world. To compliment the reclaimed oak floors, custom media cabinet and Mindi wood bed we designed custom bedding and decorative bed cover textiles. Again we used Belgian linen for the headboard and footboard as well as for the double sided bed cover….and embroidered throw at the foot of the bed.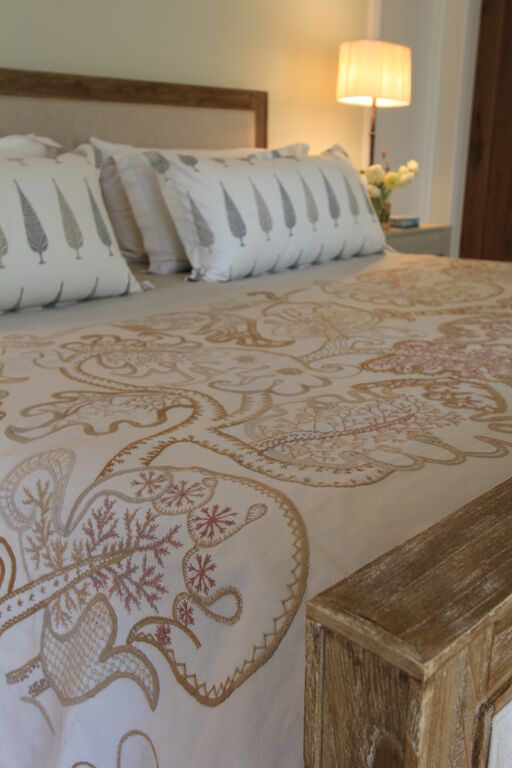 I have always been a fan of accenting with embroidery, which is why Chelsea Editions embroidery was a perfect choice to give the bedding a uniquely timeless look. The Holland and Sherry tree print and the fiberous Corragio wool curtains give the room a naturalistic appeal. Together these textiles worked to craft an intimate, relaxing environment for this busy family.
For more Joanna Shirin updates, follow us on Instagram and like us on Facebook. You can also visit Joanna Shirin Design Studios on Houzz!
Subscribe for Design Inspiration
Sign up for design tips and inspiration from one of NYC's top interior designers...