Like your Thanksgiving turkey, your Thanksgiving table should be dressed to impress in natural elements, Fall florals, and warm palettes. To help you elevate your Thanksgiving meal with a little extra ambiance, we've compiled our top 10 favorite dishware collections to complete your Thanksgiving tablescape:
1. Perfectly Themed
The naturalistic design of the Delamare Spode dishware collection is perfectly on-theme for a Thanksgiving dinner.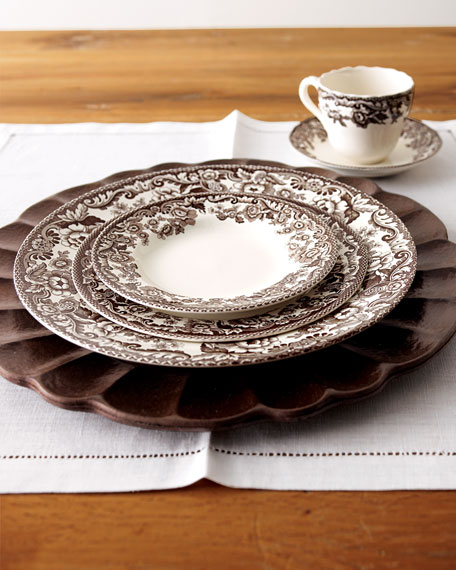 ---
2. Feather Frenzy
Trimmed in 24 karat gold, the Ralph Lauren Carolyn feather collection is perfect for a festive and formal Thanksgiving tablescape, and pays homage to the holiday's Native motif.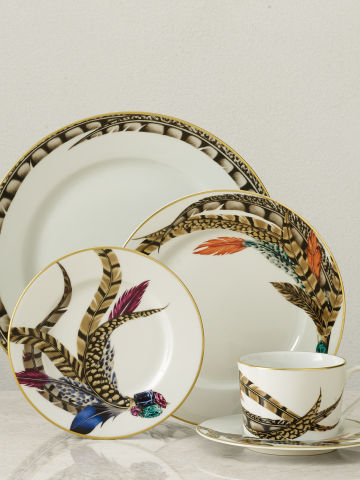 ---
3. The Collected Tabletop
This exquisite tablescape from Kathryn Crisp Greeley's inspiring coffee table book, 'The Collected Tabletop,' is the perfect eclectic mix to compliment traditional home decor, complete with family heirlooms and Lennox crystal.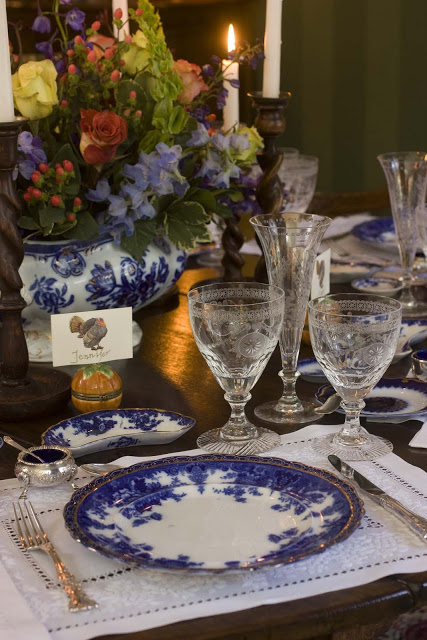 ---
4. Harvest Bounty
Doddie Thayer's Southern classic cabbage and lettuce dishware is making a comeback thanks to Tory Burch's reproductions.
If you like what you're reading here, be sure to subscribe!
---
5. Quirky and Cute
Table settings from Anthropologie are a favorite for adding character to any entertaining space. The grey motif featured in their Gien Tulipes Noires collection (pictured below) is the perfect neutral backdrop to feature colorful dishes and floral arrangements.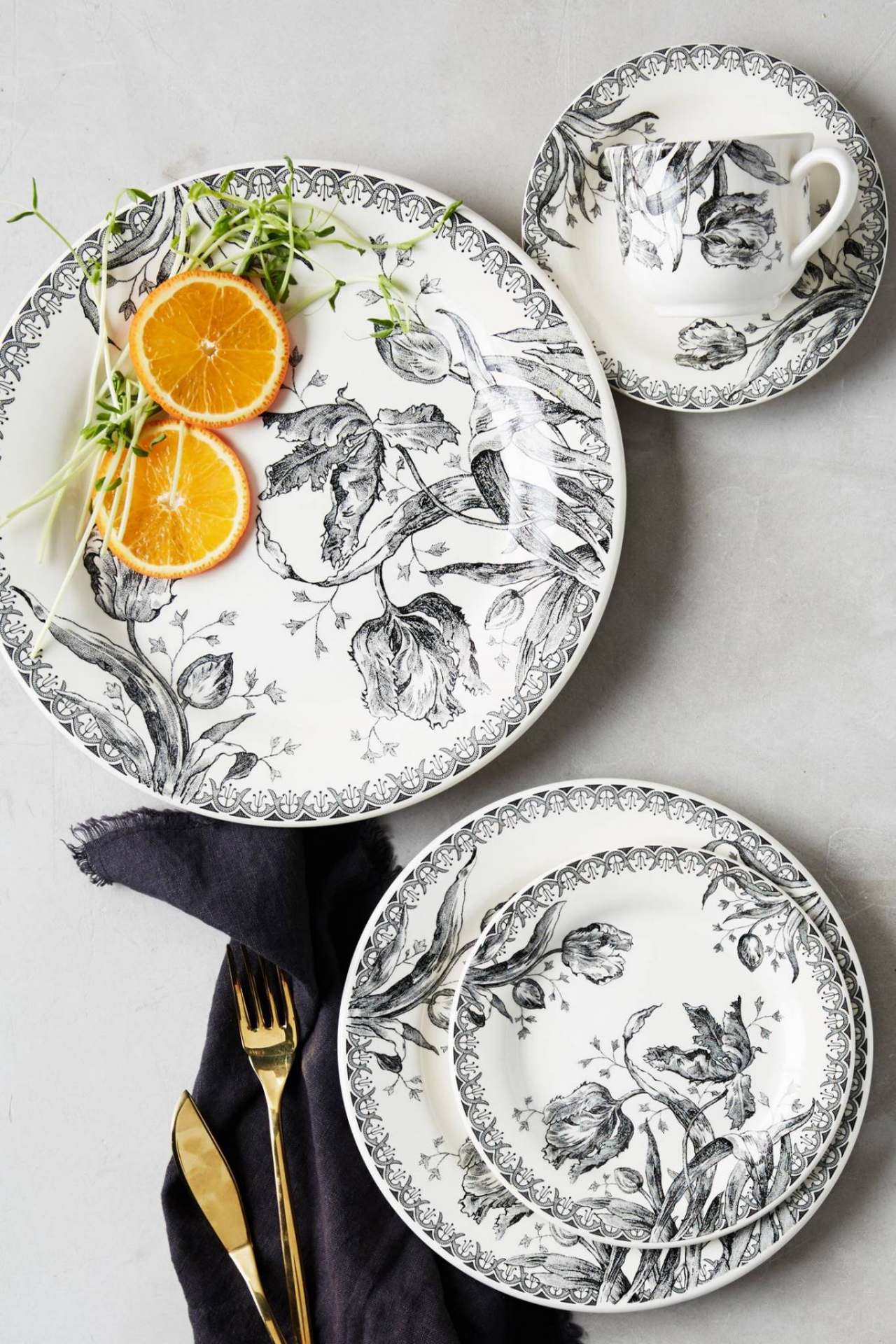 ---
6. Sophisticated Stunners
Vintage Minton china is a favorite amongst collectors. Transform any formal tablescape into an ornate work of art with assorted antique china brimmed with raised 22-karat gold.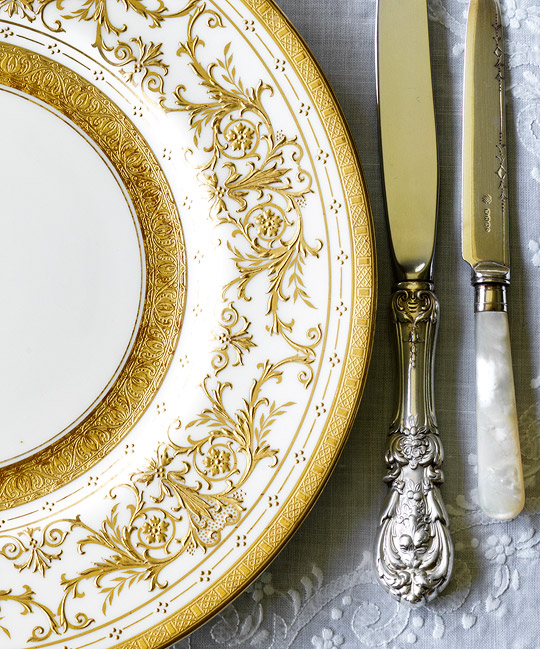 ---
7. Preppy Plaid
Designer Scot Mecham Wood loves preppy plaid –and what better dishware to compliment than Ralph Lauren? A picnic-chic scheme allows you to mix and match patterns and prints, china and crystal.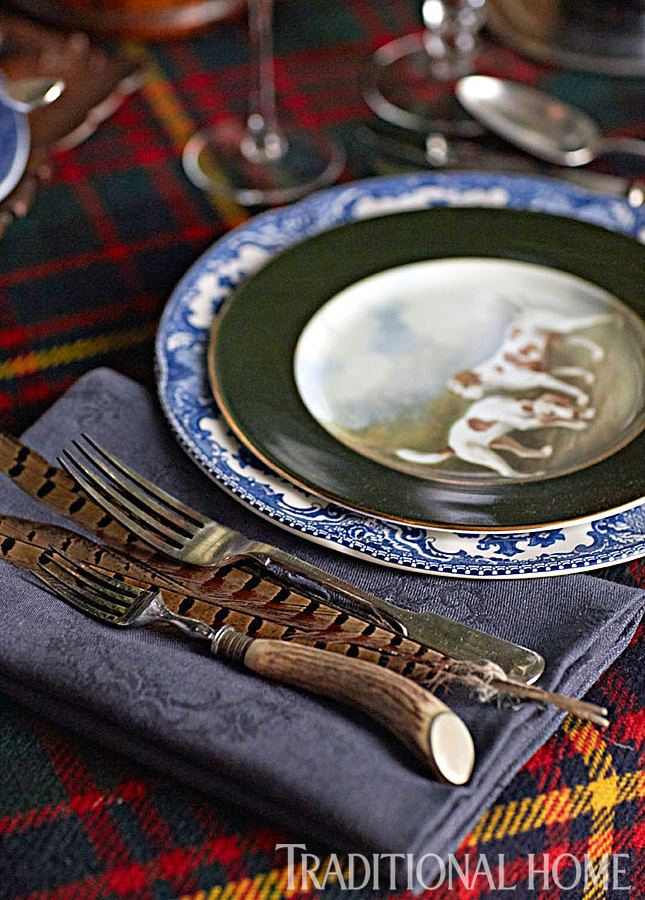 ---
8. Thanksgiving Al Fresco
If you're in a warmer climate and planning an outdoor dinning experience this Thanksgiving, consider teracotta dishware and other earthy materials.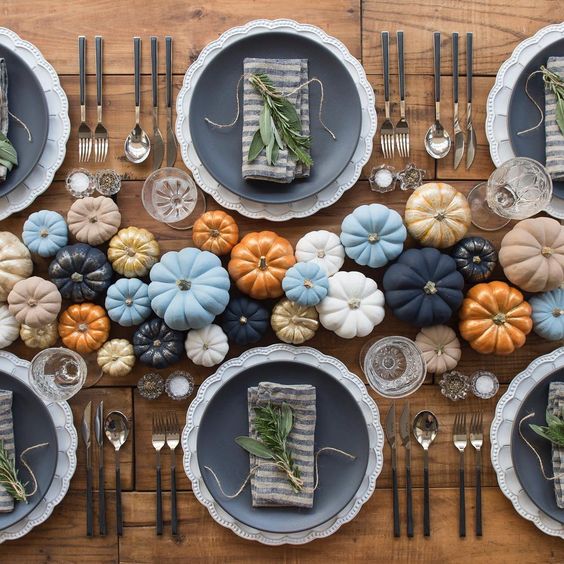 If you like what you're reading here, be sure to subscribe!
---
9. Simple Sophistication
Bernardaud ceramics embody Upper East Side chic in its quality and simplicity.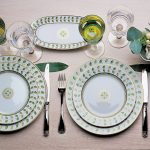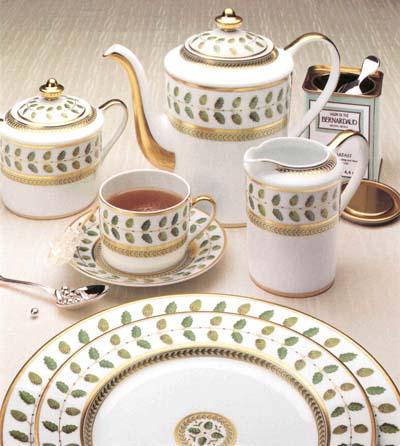 ---
10. Firey Flair
Dare to add some flair? Graphic and bold, the Balcon du Guadalquivir collection from Hermes is inspired by the ironwork of Andalusian towns. An energetic orange and red palette is sure to inspire a lively Thanksgiving dinner!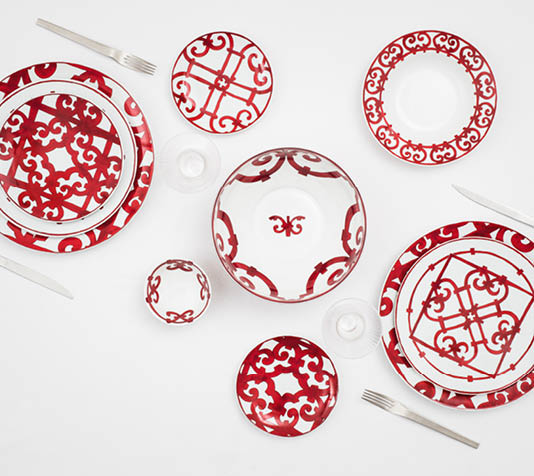 For more festive entertaining and design ideas, be sure to subscribe!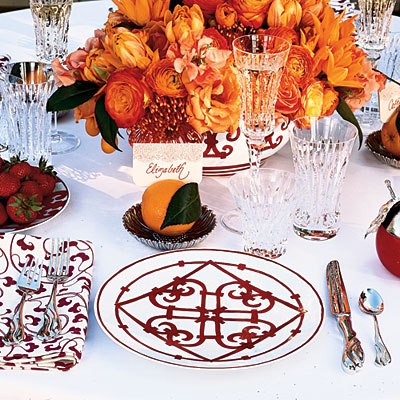 ---